The Equality and Inclusion Partnership (EQuIP) and partners from across Warwickshire celebrated the launch of the Hate Crime Charter.
The Equality and Inclusion Partnership (EQuIP) has developed a Hate Crime Charter, aimed at supporting businesses in identifying and reporting hate crimes and incidents that may take place in and around their premises.
Ropewalk Shopping Centre in Nuneaton, one of the many businesses that has signed up to the Hate Crime Charter, was the first to be awarded Hate Crime Charter accreditation.
The launch consisted of speeches from the Warwickshire Police and Crime Commissioner, Philip Seccombe, Chief Constable of Warwickshire Police, Martin Jelley and portfolio holder for Fire and Rescue and Community Safety, Warwickshire County Councillor, Andy Crump.
The launch was opened by a speech from Junaid Hussain, Chief Executive of EQuIP who detailed the benefits of businesses signing up to the Charter and what was involved. He stated, "This initiative continues to build on the other great work undertaken through the Warwickshire Hate Crime Partnership, that we are part of. The missing link to the insight surrounding hate crimes and incidents has been the business sector and this Charter clearly sets out how collectively we can create a safe environment where staff and customers can be supported.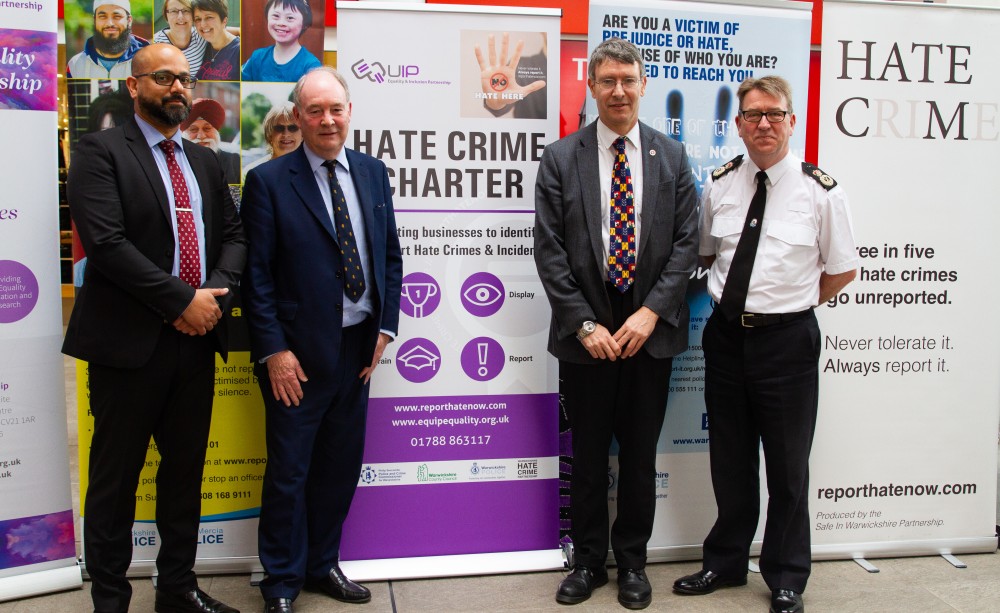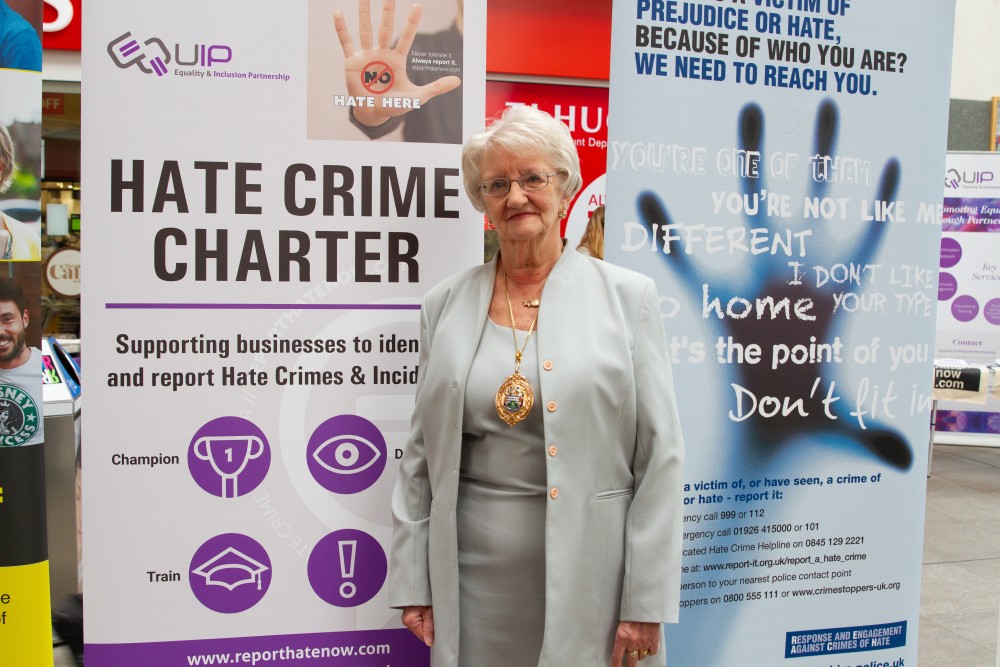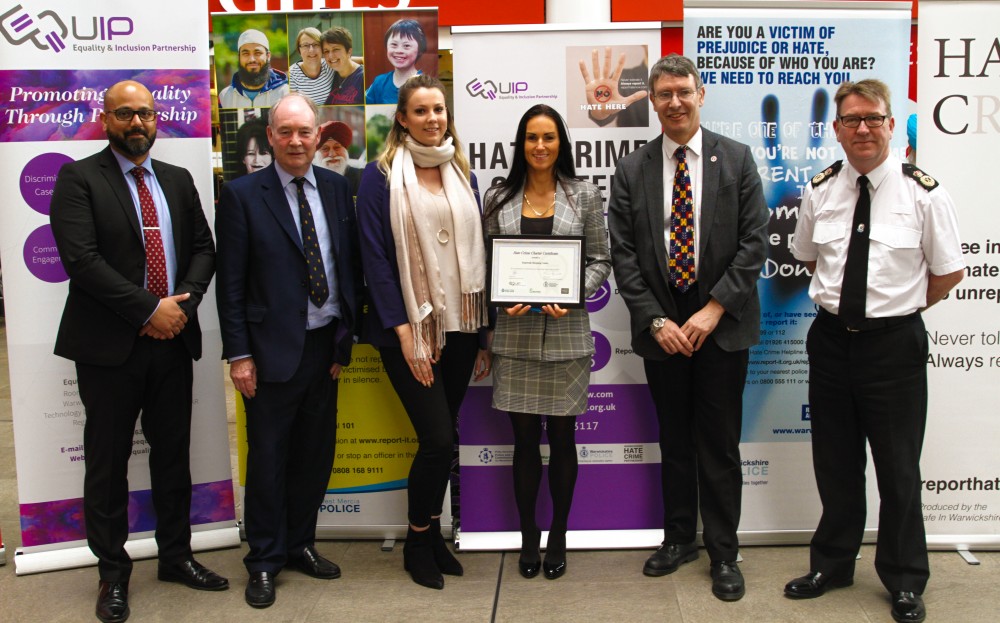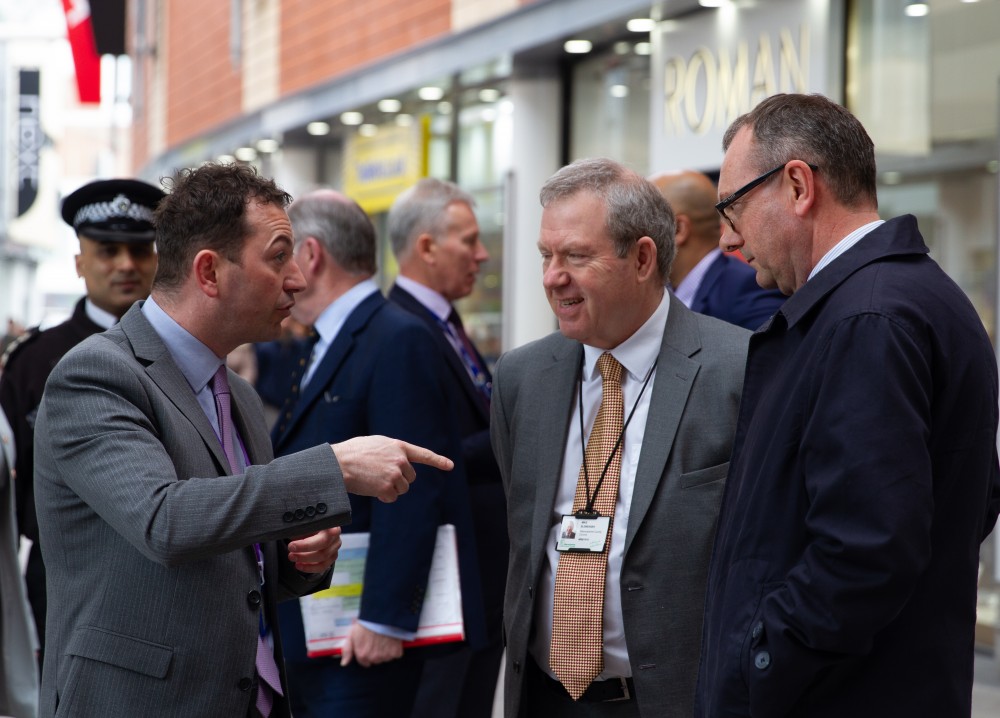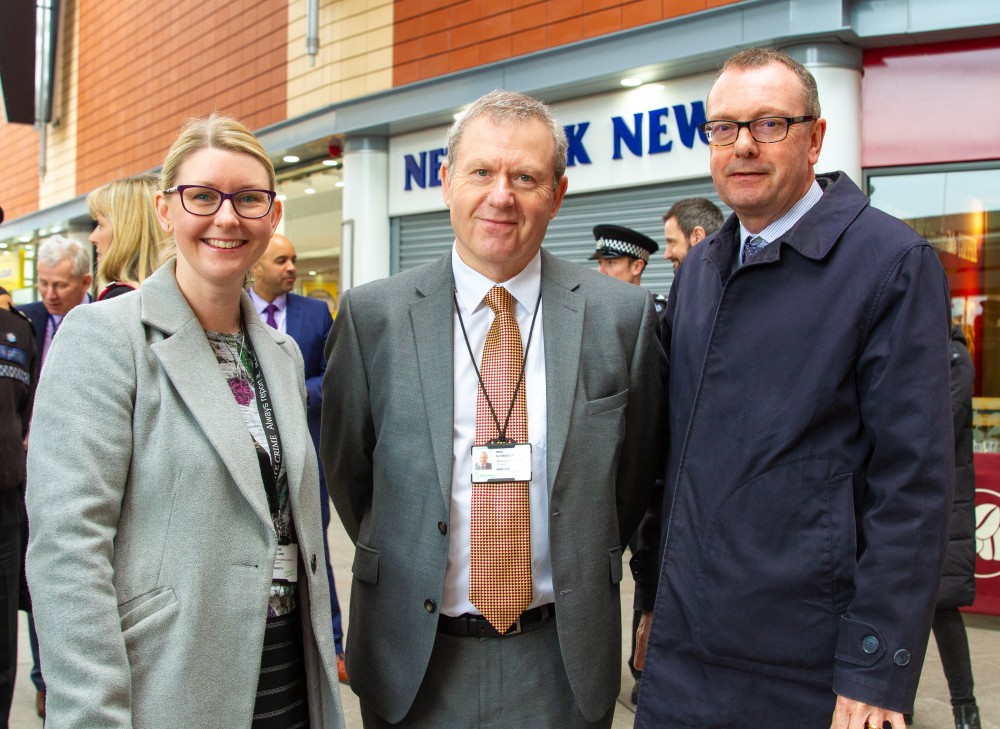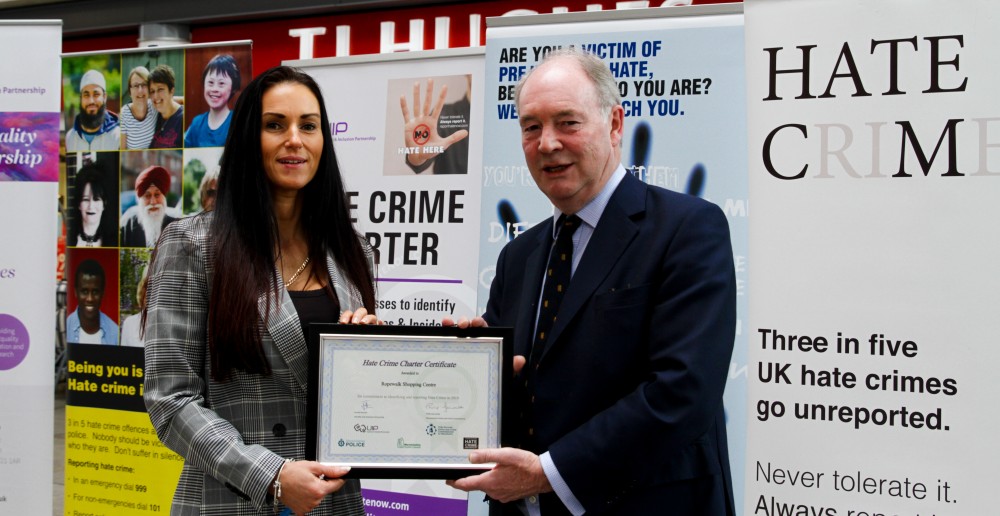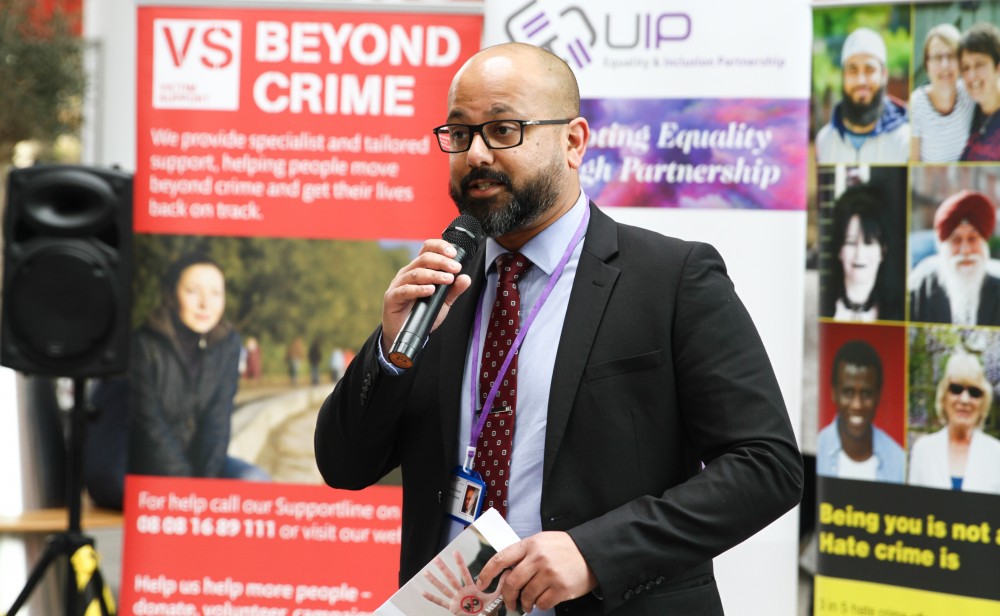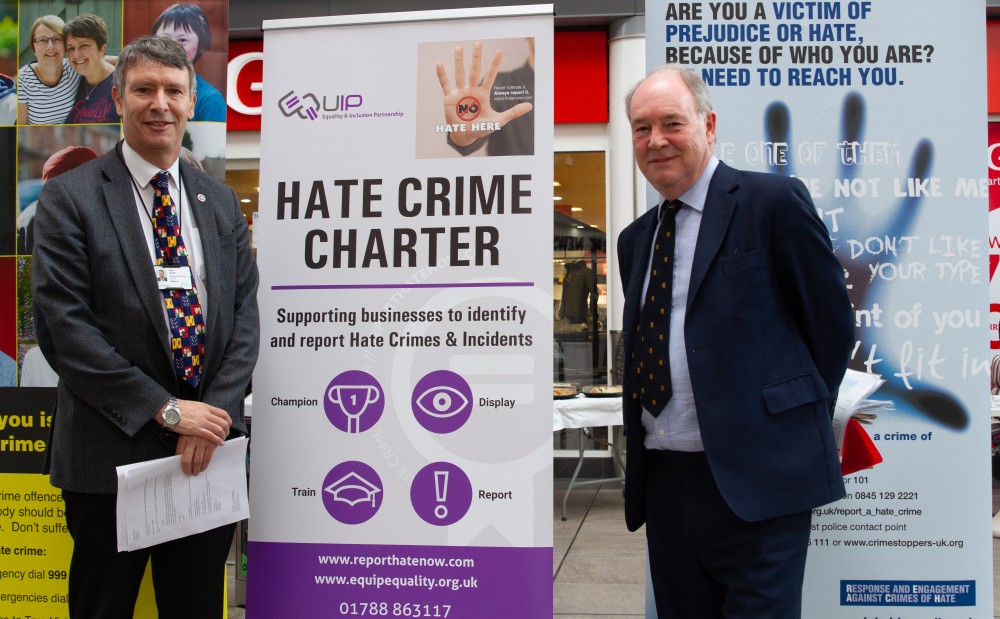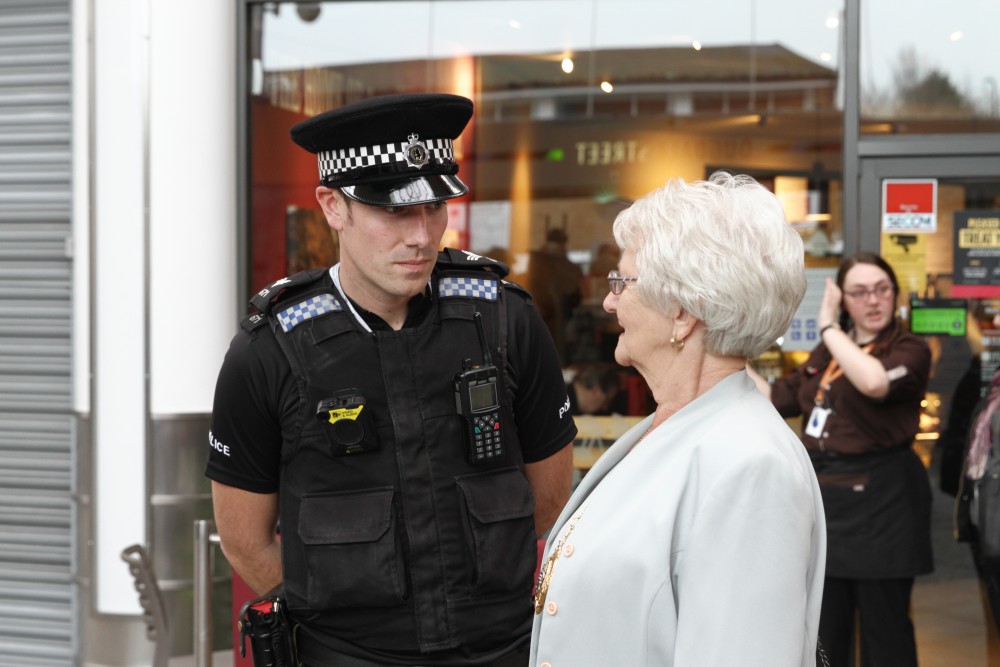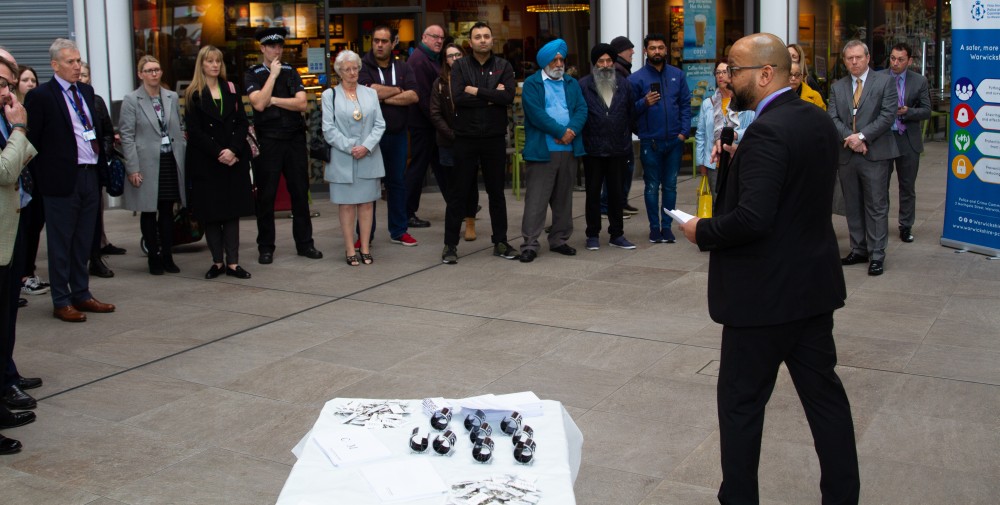 The Hate Crime Charter was developed in response to the year-on-year increase of hate related incidents reported to Warwickshire Police. According to partner intelligence, most hate crimes take place in public places, especially food outlets (takeaways, restaurants & cafes), supermarkets and shops. The initiative has been funded by Police and Crime Commissioner, Philip Seccombe and has been developed in close collaboration with the Hate Crime Partnership which includes Warwickshire Police, Warwickshire County Council, Victim Support and Nuneaton and Bedworth Borough Council.
Police Crime and Commissioner, Philip Seccombe states "Each business signing up to the Hate Crime Charter signals not only their shared commitment to tackling this issue but also provides members of the public with assurance when they enter a business premise they are in a safe place , they also know that staff in those places are equipped and trained with the skills in the event of a hate crime incident occurring"
Chief Constable, Martin Jelley commented "Hate crime is an absolute priority for Warwickshire Police and has been for the 4 years I have been Chief Constable and will be for the foreseeable future. We are fully behind EQuIP, and Warwickshire Police are encouraging the Charter and working with businesses going forward. We have done a lot in the county around Hate Crime initiatives over the last 4 years but what is different about this one is that it brings businesses into the fight against hate crime."
Councillor Andy Crump, said: "We have a firm commitment along with our key strategic partners, of tackling Hate Crime in Warwickshire and encouraging reporting is a key part of Warwickshire County Council's ongoing commitment to keeping our residents safe from harm. I am heartened to see the launch of EQuIP's new No Hate Crime Charter Mark which will be appearing in businesses across Warwickshire."
If you would like further information regarding the Hate Crime Charter, please visit www.reporthatenow.com or www.equipequality.org.uk or contact a member of staff at EQuIP on 0330 135 6606